Kitchen handles from furnipart
The perfect handles for the kitchen
Kitchen handles come in many different shapes and form. We believe that kitchen handles are some of the most important finishes to a kitchen. Kitchen handles are often the small detail that completes the interior of a kitchen, whether they are fitted to drawers or cabinets.
When choosing handles for your kitchen, comfort is also important. You might prefer to choose kitchen handles that are wide so they are more visible or choose kitchen furniture knobs to give your kitchen a lighter look.
Whether you choose kitchen handles or kitchen furniture knobs, the choice can make a big difference to how your kitchen is experienced.
Click here to learn more about our handles and furniture knobs.
Kitchen cabinet doors
Handles for kitchen cabinet doors must support the chosen style by emphasising details that are important and by completing the look of the kitchen.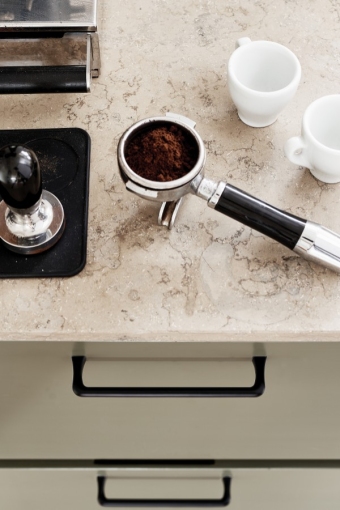 Kitchen drawers
All furnipart handles and furniture knobs work perfectly with kitchen drawers and there is a design to suit every kitchen interior. Click here to see all of our kitchen handles.