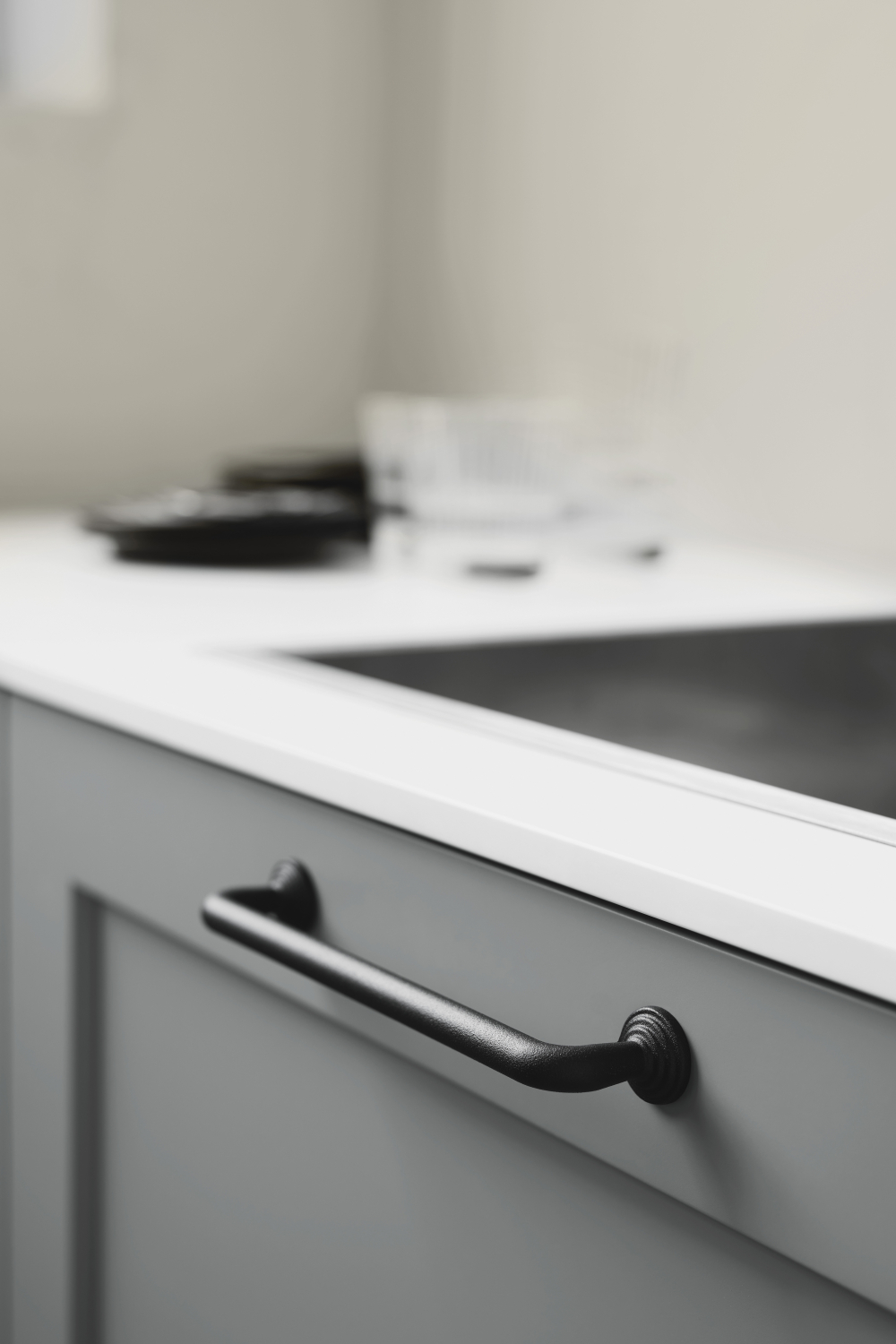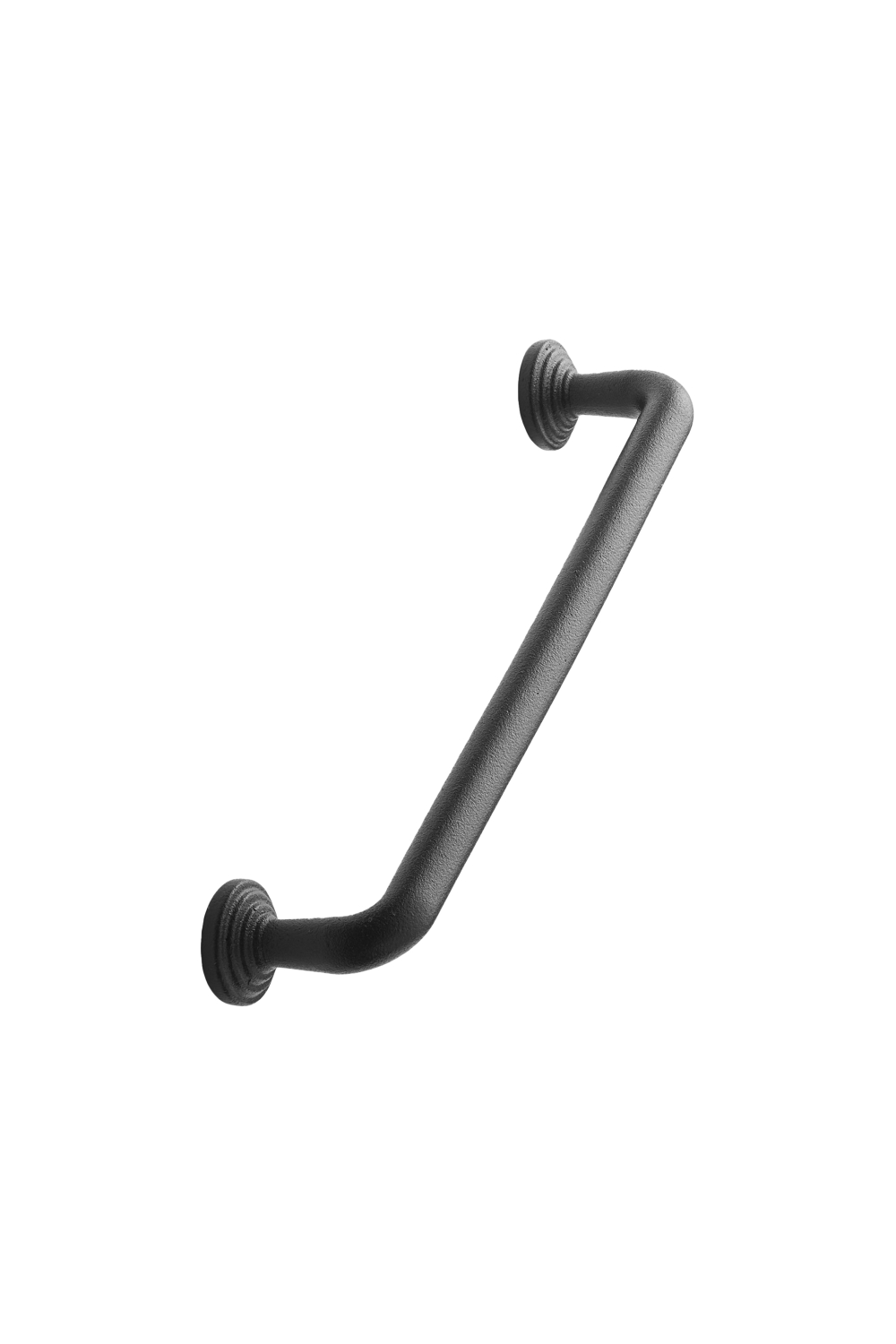 Motion Handle
300080160-9005
The source of inspiration is the kitchen: the cast iron elements of the gas cooker and the sturdy iron pans. There is an irrepressible sense of "fire, make food, back to basics" when you pick up a cast iron pan and settle it on the grid above an open flame on the gas cooker. The design details are to be found in the foot of the handle, which has been accorded a certain size so that it is the foot itself that becomes the decorative element. Our aim was to create a handle with structure, but one that is nevertheless "cleaning friendly". The structure in the handle is to be found on the parts that you do not actually touch, such that the interaction surfaces on the handles are easier to clean. However, the handle still confers a sense of tactility through the cast iron material and the rings on the feet.
Specifications
| | |
| --- | --- |
| Material | Cast iron |
| Product Type | Handle |
| Item Number | 300080160-9005 |
| Centre Distance | 160 mm |
| Length | 182 mm |
| Height | 35 mm |
| Width | 22 mm |
| Finish | 9005 - Matt black |
Steffensen & Würtz
Designers Thomas Steffensen and Pia Würtz Mogensen are the founders of design studio Steffensen & Würtz. Together with Malene Ejsing Nørgaard, they work with industrial design in their studio in Aalborg. Thomas Steffensen and Pia Würtz Mogensen both have an MA in Industrial Design. They have collaborated with several Danish and foreign brands, including Bolia and German kitchen manufacturer Allmilmö. They collaborated with furnipart in 2020 with furnipart's 020 Collection, and the collaboration has gotten off to a flying start. The 'handle' HABIT is hugely popular with the innovative way it has solved an irritating real issue from everyday life. Steffensen & Würtz designs are based on a wish to lessen everyday stress in a world where we are constantly bombarded with impressions. They design simple and functional products, which only require our attention at the moment when they are used.