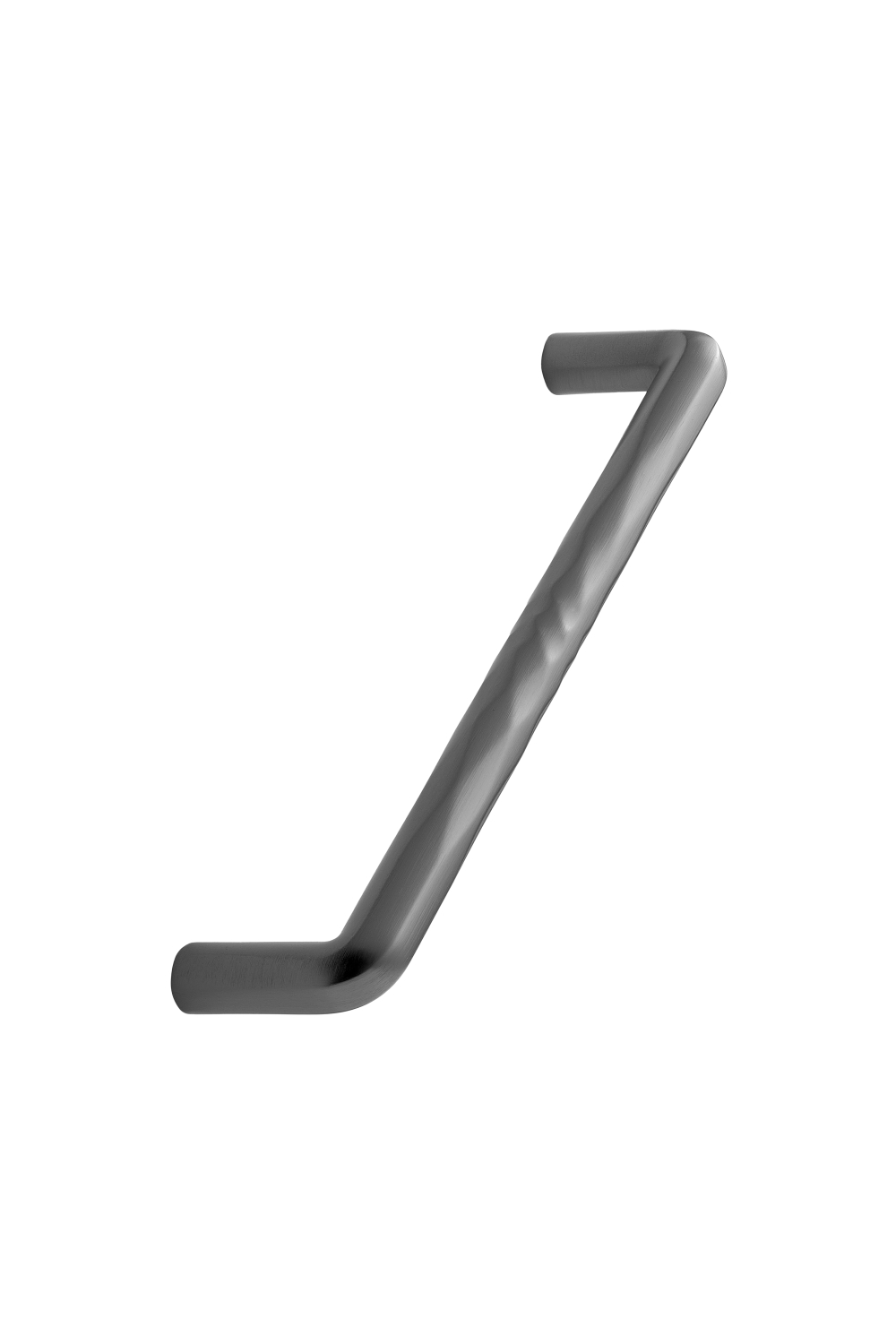 The design is inspired by the idea of the industrial, rough and solid products normally associated with an Allen screw. The Twirl handle literally looks like an Allen screw that twists, and its simplicity makes it an iconic and innovative product. Depending on the chosen finish, this handle can either be industrial or all glammed up.
Specifications
| | |
| --- | --- |
| Material | Zamac |
| Product Type | Handle |
| Item Number | 543160160-91 |
| Centre Distance | 160 mm |
| Length | 171,6 mm |
| Height | 36,5 mm |
| Width | 12 mm |
| Finish | 91 - Brushed anthracite |
Meneghello Paolelli
The design studio Meneghello Paolelli Associati is located in Milano and consists of two designers – Sandro Meneghello and Marco Paolelli. Their collaboration with furnipart started in 2016 and despite the relatively short period of time, Meneghello Paolelli Associati has already created different designs for the regular collection – designs that are already considered classics. Meneghello Paolelli Associati has collaborated with many brands, including Artceram, Nobili and Ceramica Bardelli. The duo say that they strive to retell and challenge the Danish design tradition in their work – and using their own unique mode of expression. The results are handles and knobs with beautiful, understated details that never detract focus from the functional but instead are used to support the design or to tell a story.