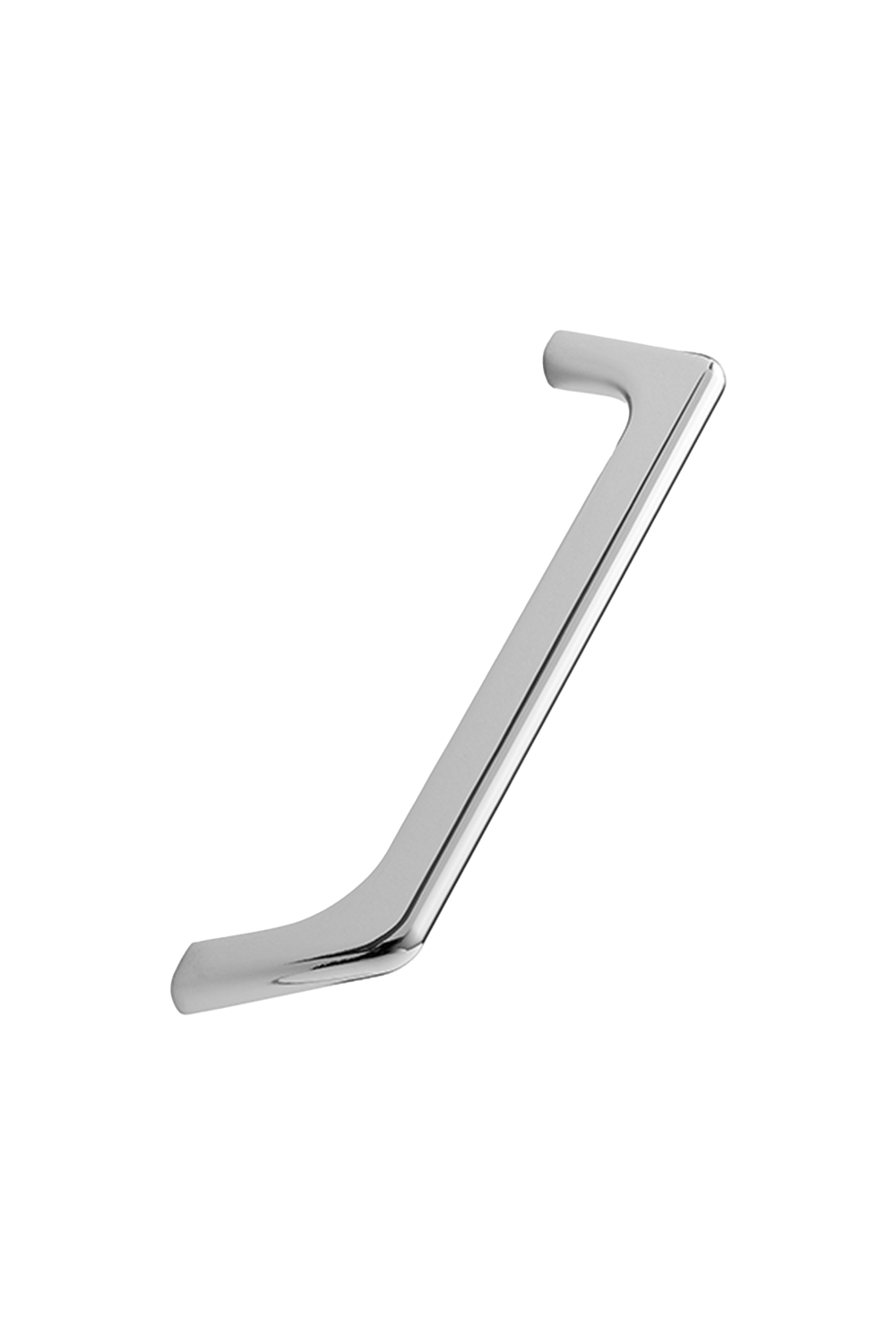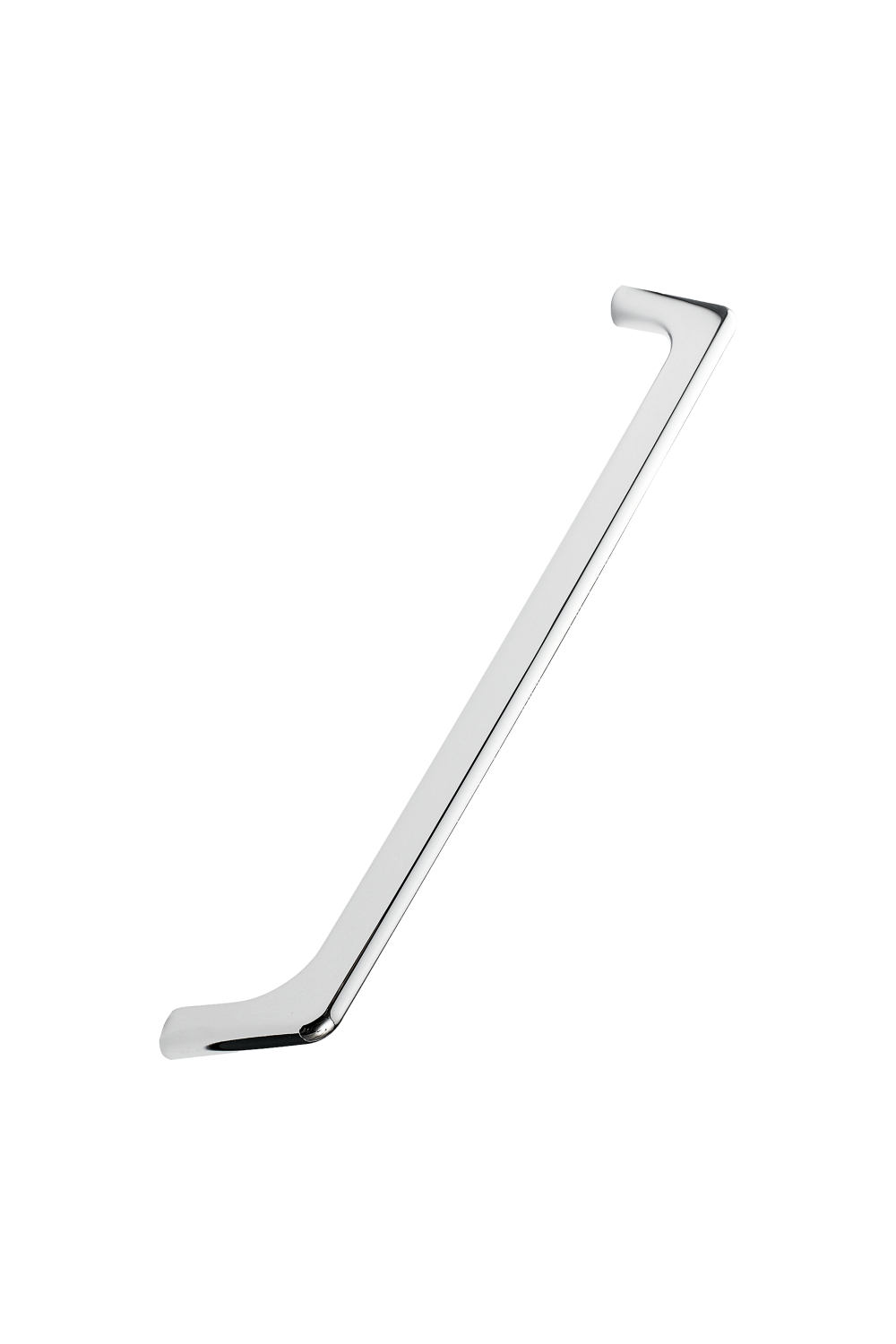 My fascination of the utensils of the Bronze Age has inspired me to design Vista. Behind the somewhat soft exterior lies a very sharp geometry, which gives a certain inner dynamic to the handle. The goal has been to create a handle which does not feel sharp in any way, but rather soft and comfortable; Very similar to touching a stone on the beach, which has been polished smooth. The handle was to be simplistic and understated with an organic expression.
Specifications
| | |
| --- | --- |
| Material | Zamac |
| Product Type | Handle |
| Item Number | 538560256-08 |
| Centre Distance | 256 mm |
| Length | 272 mm |
| Height | 38 mm |
| Width | 10 mm |
| Finish | 08 - Bright chrome |
Kamper Form
Jakob Kamper is the man behind the design studio Kamper Form. He graduated as an industrial designer at Denmark's Design School (now part of The Royal Danish Academy of Fine Arts Schools of Architecture, Design and Conservation) in 2001 and his design studio is located in Ry. Kamper Form's designs are based on the idea that form should be a living thing, make an impression and suit the interiors of today and tomorrow, and his designs have proved popular, especially at Skagerak, since Kamper Form often works in wood. The collaboration with furnipart has resulted in a large number of handles and knobs in the regular collection. For example, a handle like STATION is a beautiful example of Kamper Form's timeless look. The handle's clean lines function equally well in traditional and modern interiors and the handle itself completely changes in character when its colour is changed.