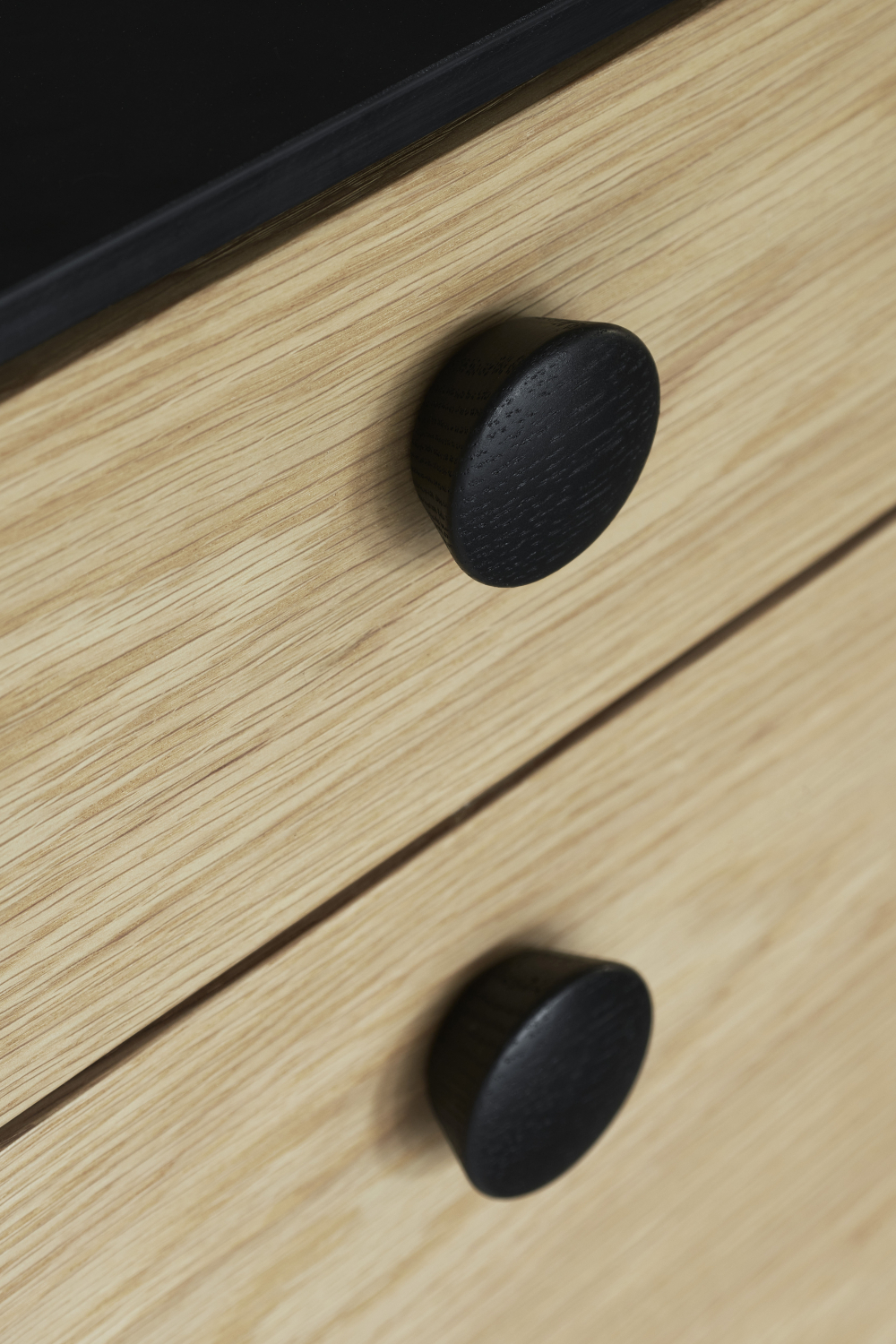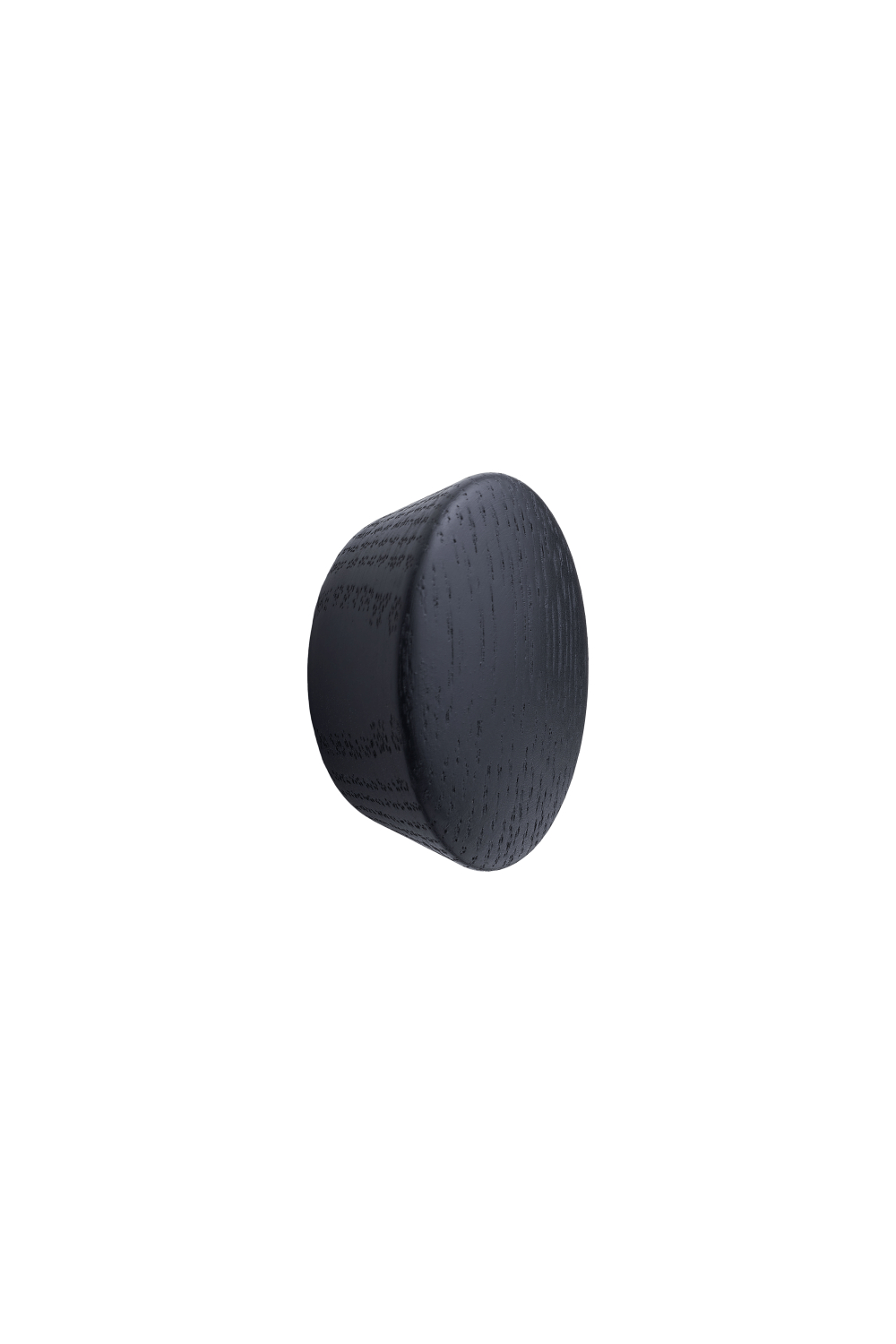 For this wooden knob we found inspiration in the traditional French berets. The convex dome-like shape, the undercut and the wood makes it a delight for the eye as well as the hand.
Specifications
| | |
| --- | --- |
| Product Type Filter | Knob |
| Item Number | 102890045-992 |
| Height | 21 mm |
| Diameter | 45 mm |
| Material | Wood FSC 100% |
| Finish | 992 - Black oak |
Kaschkasch
The German design studio kaschkasch was founded in 2011 by Florian Kallus and Sebastian Schneider. Located in Cologne, the studio works in furniture, lighting design and art direction. kaschkasch has a large back catalogue of designs for major international brands. At first glance their work appears formal but on closer inspection the design reveals a provocative and intelligent mode of expression, which seeks to question prevailing norms and offers new answers to existing everyday demands. Working in collaboration with furnipart, kaschkasch has designed four handles and a knob, all sharing a very stringent and simple aesthetic. A design like LUCK has a tight form while still appearing warm and welcoming thanks to the design's soft, round shapes.