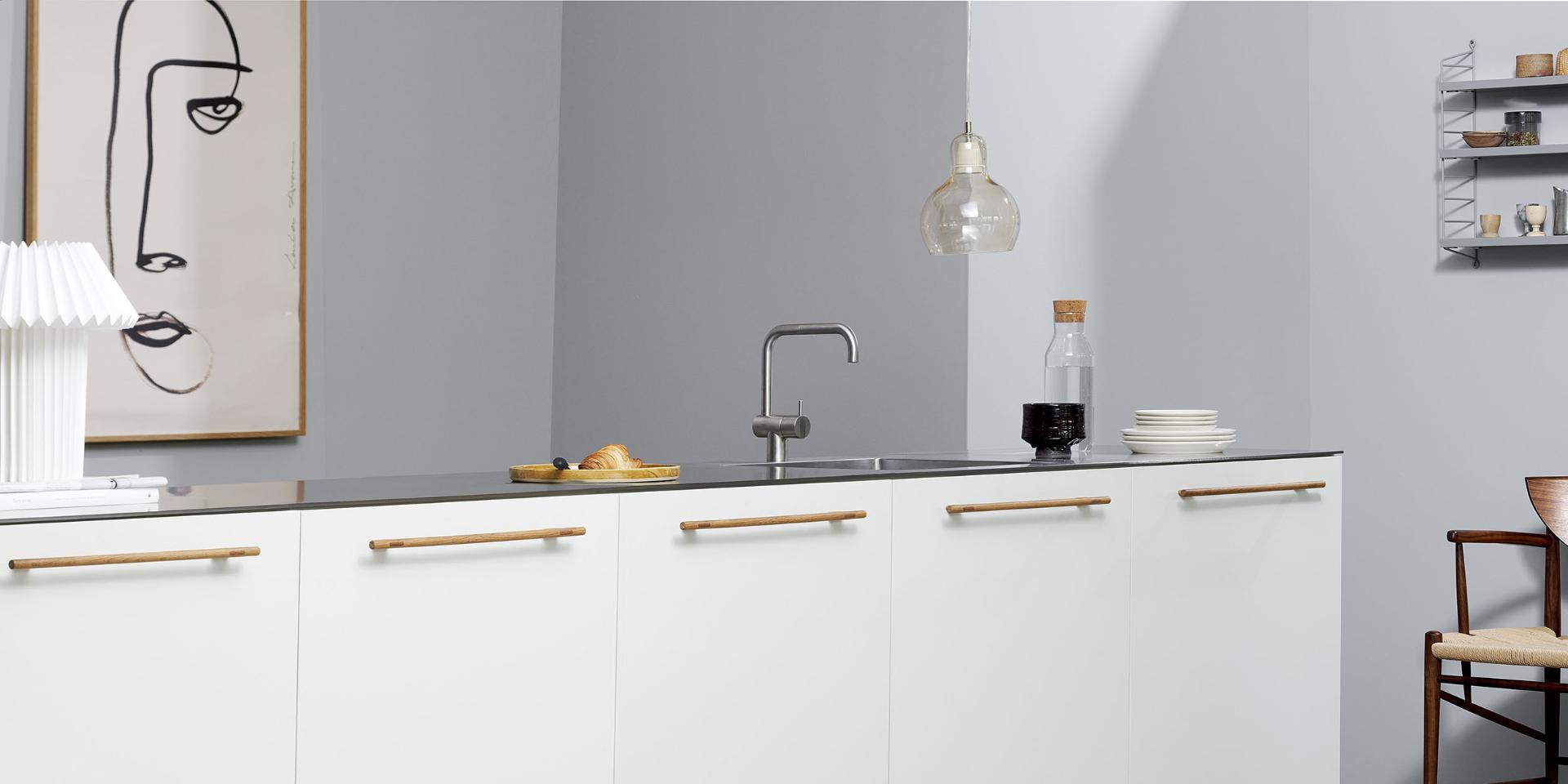 Quality
Unsurpassed furnipart quality
A furnipart handle is characterised by unsurpassed quality. Quality that can be seen and felt. Nothing is left to chance when it comes to our handles.
The design process takes six months and includes a large number of processes that ensure the end product meets our stringent quality requirements.

Every single one of our handles undergoes a large number of tests, carried out in production and at our own laboratory in Hinnerup.
Most production setups only focus on carrying out the mandatory 48-hour salt spray/salt solution test. We see that test solely as a supplement and we have trained our production personnel to carry out the same tests that we carry out at our laboratory in Denmark.
These tests include surface tests with the most common chemicals that are used in kitchens. Citric acid, alcohol and acetone are just some of the chemicals that are applied to the handles to test their resistance. We also carry out cross-cut tests – both with and without water – to test the handle's corrosion resistance. If the results do not lie within a given tolerance, we are notified and a new pilot production must be carried out. We do all of this to ensure that the handle meets the standards that an original handle from furnipart must meet.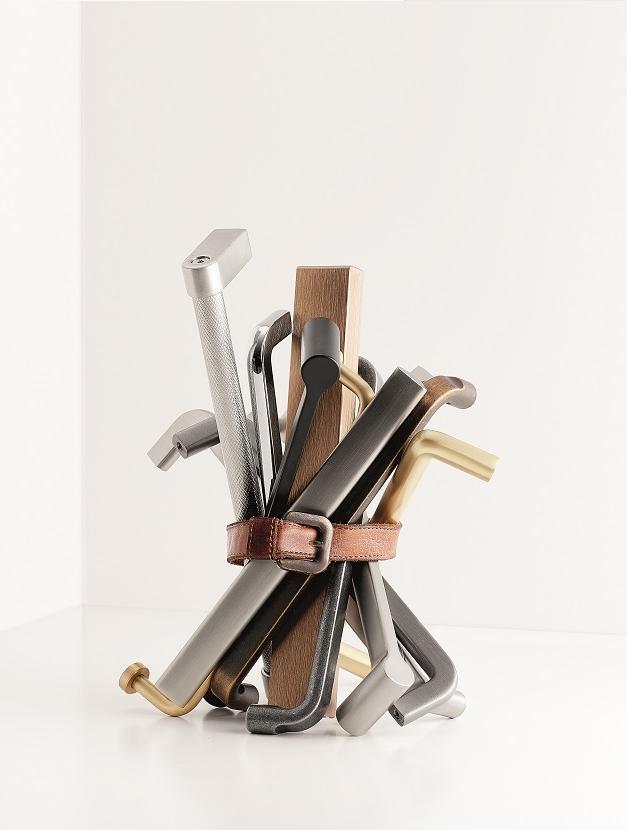 Once a handle has been approved, we receive the handles from production, where we carry out random testing of the items that we receive.
Our quality control team are extremely thorough in their work. The surfaces on all of our handles are inspected to ensure that both colour and gloss is exactly right. By checking colour and gloss, our customers are ensured that our products are the same every time.
Very few people give much thought to drilling holes but if it is not done properly it can be noticeable and the fitting of the handle can be made difficult. This why our quality team also test drilled holes on all handles.
Once all of the processes have been inspected and the results of the tests are satisfactory, the results are documented using a reference test handle, which future products are measured against. This means that we carry out incoming goods inspection on every shipment of handles that arrive from our production facility to ensure that the handles that we receive meet the set standards for the given design.

Checking and inspection thus does not end after the first delivery. It is an ongoing procedure that guarantees uniformity in the products that we supply.
In this way, we avoid deviations in our production runs. If a colour or surface does not comply with the defined standard, the handles are sent back to production. The handles that leave our warehouse must be no less than perfect.
Click here to return to the start of the page and learn more about us.