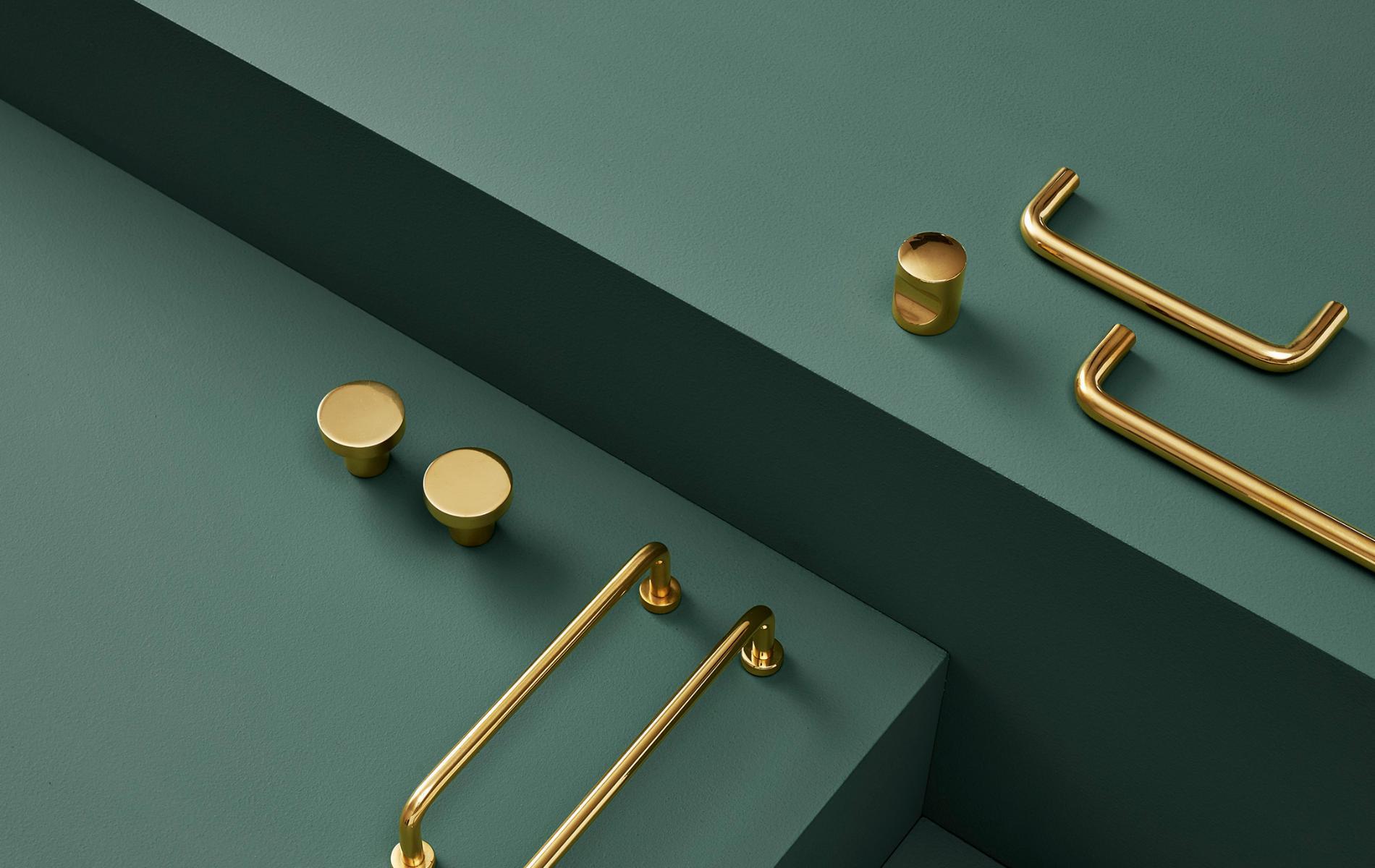 furnipart handles in lead-free untreated brass
Untreated brass is a dynamic material that gradually develops a delightful natural patina. We have created a range of handles and knobs in completely lead-free untreated brass. The handles look spectacular both highly polished and when they have been left to develop a patina.
You can consciously choose to have this wonderful property of untreated brass make a distinctive contribution to the overall look of your kitchen or bathroom, and admire the gradual and beautiful transformation of the metal surface. You can also choose to polish your untreated brass handles and have them maintain their eye-catching, shiny appearance – which is sure to stand out in any setting.